---
Our 2014 Song List
NEW "Let it Go" from the movie Frozen NEW

"Carol of the Bells" by Monique Danielle

"Little Saint Nick" by Dr. Teeth & The Electric Mayhem

"Rockin' Around the Christmas Tree" by Brenda Lee

"God Rest Ye Merry, Gentlemen" featuring Santa's Marching Band

"Deck the Halls" by SHeDAISY

"Christmas Eve-Sarajevo" by The Trans-Siberean Orchestra

"Christmas Promenade" featuring Santa's Marching Band

"Santa Claus is Comin' to Town" by Bruce Springstien
Display Elements
Snow Family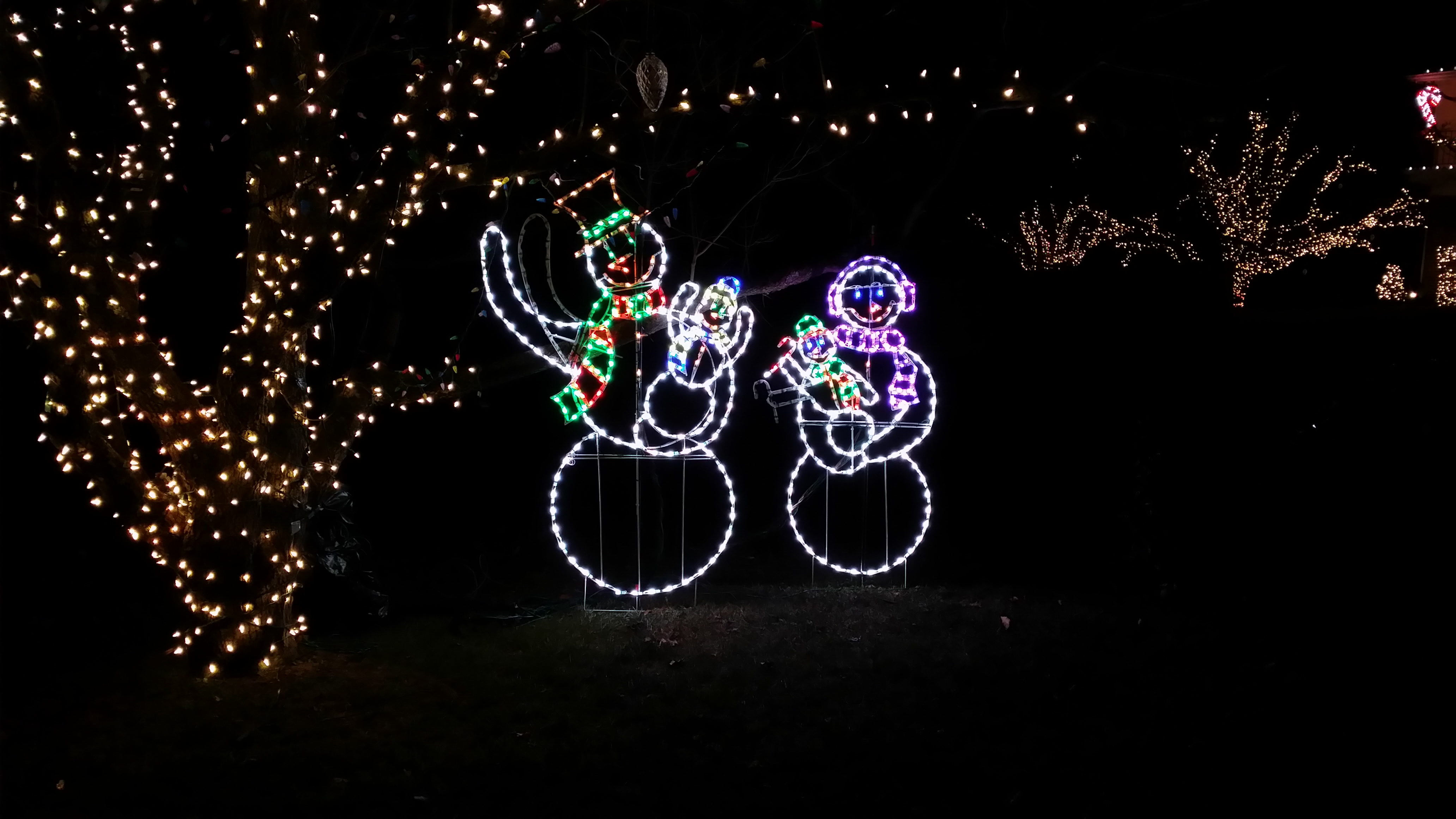 A new addition for 2013, our Snow Family is here to wish you a Merry Christmas!
This custom piece was designed to be a unique and whimsical representation of our Twinkling family.
RGB Wireframes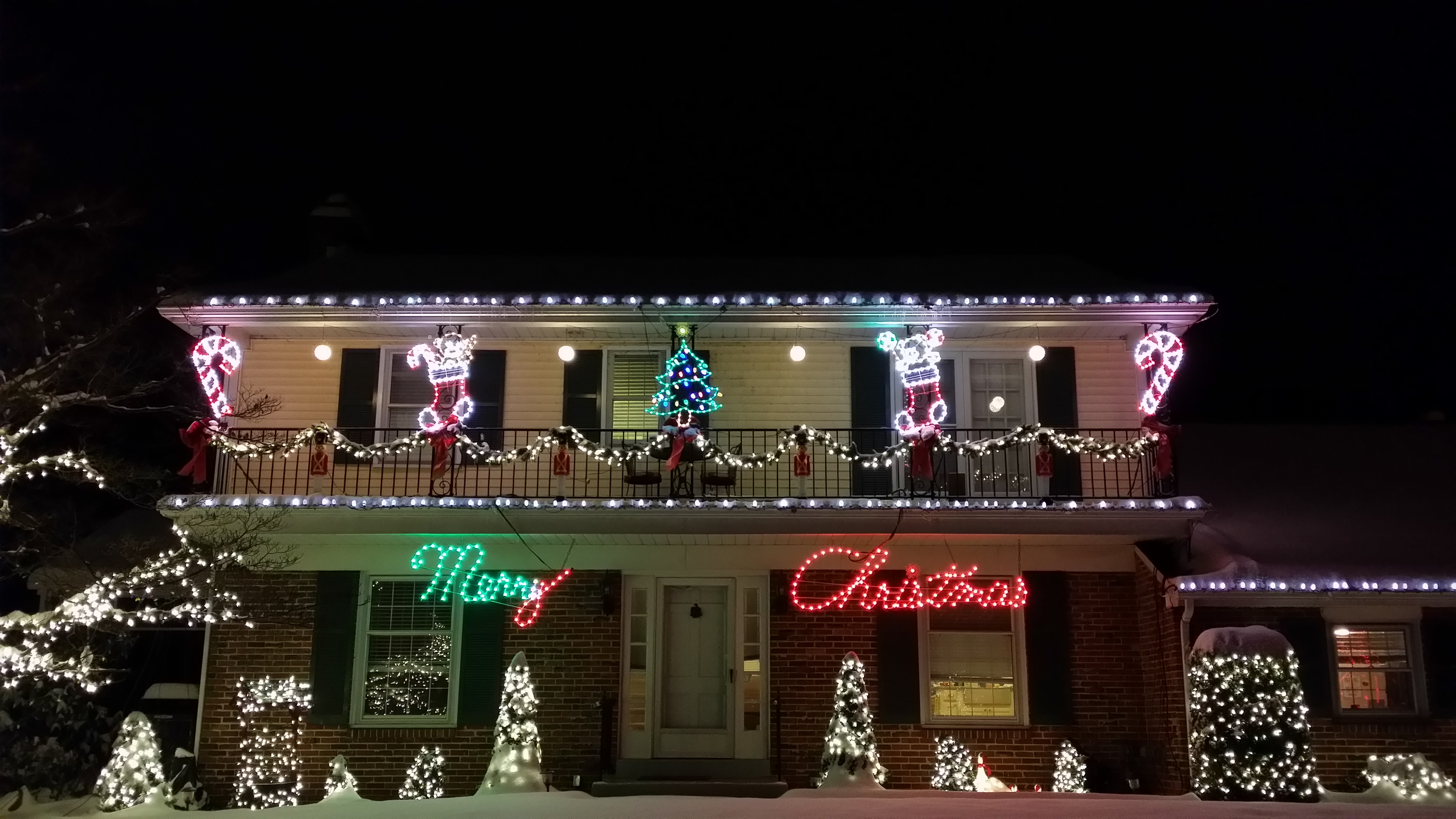 Our other additions for 2013. Children delight to see larger than life stockings bursting with toys and candy. A stuffed monkey and bear patiently await Christmas morning while the candy canes temp our vistors as they change "flavors."
Watch as Merry Christmas is magically written out before your eyes. Who's handwriting is that... could it be Santa?
Leaping Arches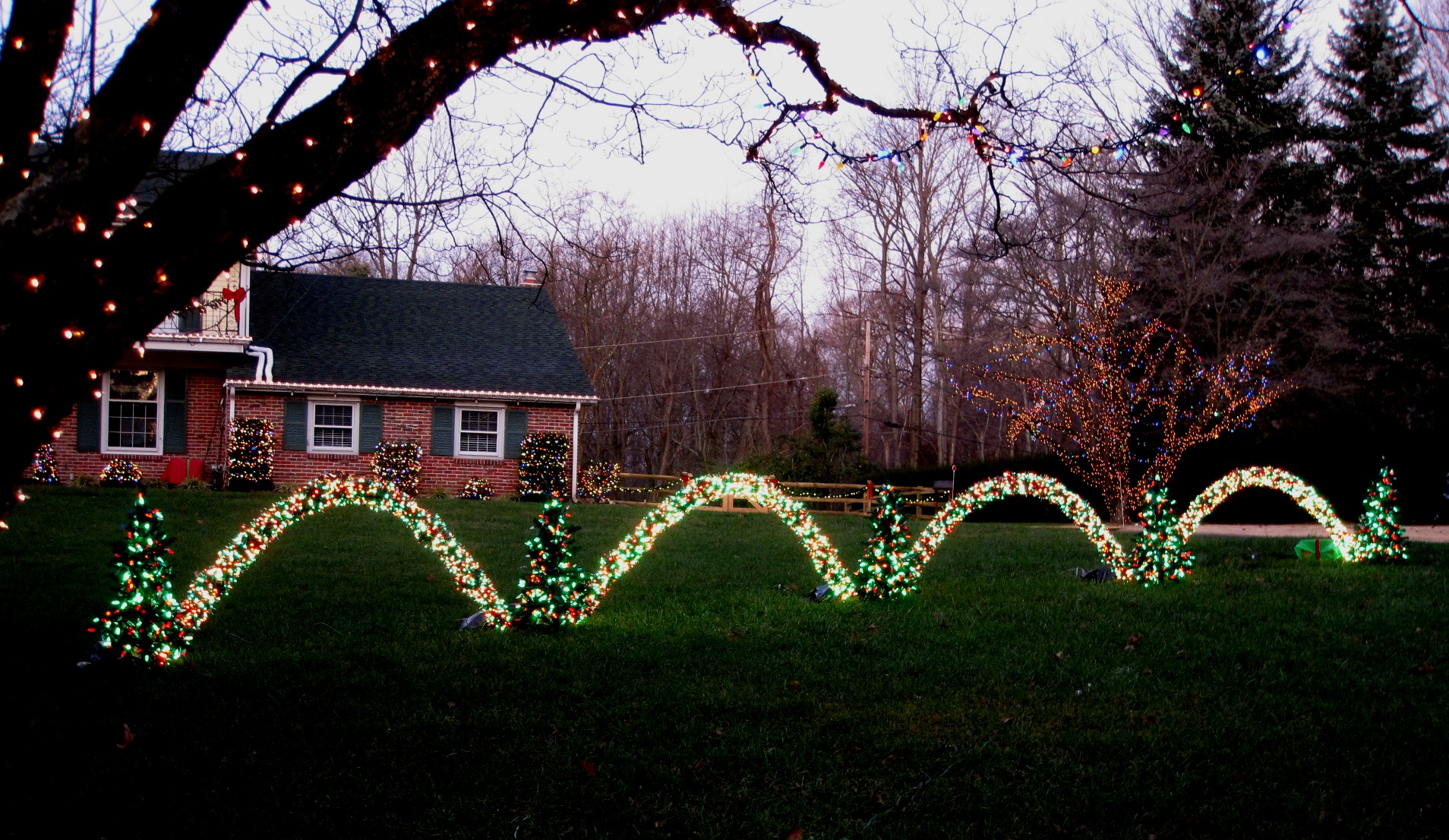 The Color Changing, Leaping Arches of Light were added in 2009

Steve@TwinklingHouse.com